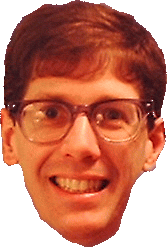 2004-02-27
Looking for a family bbs
I'm looking for a bulletin board or community message board system that my extended family can use. If you know of one that meet my requirements, I'd appreciate it if you'd post a comment here to tell me about it.
My requirements are:
as simple to use as Yahoo! Groups
supports message threading
supports pictures in postings
runs under thttpd or provides its own web server (Apache is too complicated for me)
users have to register with name, e-mail address
anonymous cowards prohibited from posting
no moderation required
doesn't require MySQL (optional)
requires little or no tweeking to make it ready for use
The thttpd requirement excludes PHP solutions. It probably limits me to cgi-bin.
I'm playing with two Zope products, CMF and Squishdot. They're both pretty nice but the don't meet my requirements. If there is an easy way to make them do it, I'd like to know about it.
CMF is too complicated to use. Posting a message requires too many choices from the user. You don't post directly to the board. Instead, you publish something on your own, private space within CMS and it magically finds its way into a thread.
Squishdot doesn't have user registration. Anyone can post. It will take a little bit of work to make it look right. By default, a Squishdot site looks like the main Squishdot site, with the Squishdot logo and everything.
posted at 10:13:04 # comment [] trackback []
2004-02-23
As seen on Slashdot and as reported by Yahoo! News
Low power FM radio (LPFM) is a great idea. It's another opportunity to build community and to express minority points of view. It's no wonder that media giant Clear Channel objects to it: they support the monoculture. That way lies cultural death. In spite of what the media conglomerates claim, an LPFM signal doesn't necessarily to interfere with commercial stations.
You can find LPFM stations near you at the FCC web site.
posted at 11:06:24 # comment [] trackback []
2004-02-10
Robert F. Newton
My friend Bob Newton died 10 years ago today. He was a smart man, valedictorian or salutatorian of the class of 1980 at Ravena-Coeymans-Selkirk High School, 1984 graduate of the U. S. Naval Academy, and a professional Boy Scout. Bob was a musican, too. He played the clarinet.
I met Bob when we were in high school. We must have met while on the staff of Stratton Mountain Scout Reservation, a summer camp of the Governor Clinton Council, which served the Scouts of Albany, Schenectady, and Troy, NY. Later, along with our friend Phil Giltner, we led the Albany county area district of Nimat Lodge 181 of the Order of the Arrow. Our friend Peter Wayner was part of our cabal, too, I seem to recall. We were all camp staff in those days.
One of the things I remember about Bob from our camp staff days is that every Sunday he would buy The New York Times. He would spend the rest of the week reading every article. He was probably the best informed member of the camp staff.
There is a memorial fund for Bob. It's the Uline-Newton Memorial Fund and it's administered by Twin Rivers Council. The "Uline" in the name is Jeff Uline, another deceased Scout.
Related linkage:
posted at 15:18:08 # comment [] trackback []
February 2004
Mo
Tu
We
Th
Fr
Sa
Su
1
2
3
4
5
6
7
8
9
10
11
12
13
14
15
16
17
18
19
20
21
22
23
24
25
26
27
28
29
Jan
2004
Mar
2004
This is a blog about the miscellaneous, random things that come into the life of Talmage.
Linkage
Independent Media in the District of Columbia