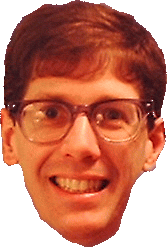 2004-03-02
Orkut
I've been playing around on orkut, the social web web site. So far, I have three friends, all of whom I've known since high school in the late 1970s. Those three guys connect me to about 10000 people.
Today, I created an orkut community for graduates of Bethlehem Central High School because I'm curious about how connected my classmates are.
posted at 17:38:56 # comment [] trackback []
2003-12-09
My Uncle Fred teaches at an elementary school in suburban Philadelphia. He is on a special assignment as the K-8 Technology Staff Developer. His home page contains links to a lot of educationals stuff for kids and teachers.
Uncle Fred has been an elementary school teacher since the 1970s. He never does anything half-way. His collection of links ought to document "best practices" in education (if you'll pardon my using a buzz word).
Side note: I found a link to an interesting best practices web site that "contains solutions over 1600 proven solutions from more than 140 countries to the common social, economic and environmental problems of an urbanizing world."
posted at 15:23:28 # comment [] trackback []
2003-07-07
Some of my family is vacationing on Maui, Hawaii. My parents, my sister Sue, Uncle Fred, Aunt Barbara, and Aunt Jane have been there for the better part of two weeks. They say the weather is perfect.
Most surprising tidbit so far: Mom claims that groceries are expensive there and that it's nearly the same price to eat out.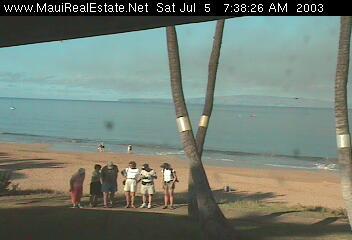 posted at 14:29:20 # comment [] trackback []
May 2005
Mo
Tu
We
Th
Fr
Sa
Su
1
2
3
4
5
6
7
8
9
10
11
12
13
14
15
16
17
18
19
20
21
22
23
24
25
26
27
28
29
30
31
Mar
2004
Jun
2005
About events in my personal life
Linkage
Independent Media in the District of Columbia